finally the personal training service you've been looking for
At TRANSFORM Personal Training, each and every one of your workouts will be personalized to your fitness needs and goals. We can help you stay motivated by making your workouts challenging, engaging and fun. This helps you reach your goals and enjoy doing it at the same time! Don't wait… Get the best personal training Chicago has to offer!
Nutrition counseling is also personalized and incorporated into your specific program.
Check out a few transformations from people just like you who wanted to lose that unwanted weight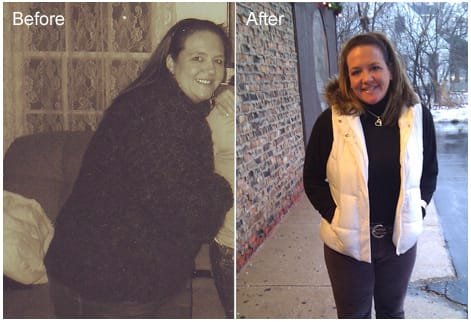 Dropped 50 lbs
Lost 4 pants sizes in 5 months
Learned to enjoy exercises and no longer lose motivation
The day I made a conscious decision to join the gym in April 2010, I told myself that this was it, "I'm sick and tired of being overweight!" My clothes were tight, my eating habits were undesirable, and I didn't like who I was when I looked in the mirror. I had tried many different diets, all of which eventually failed, and didn't include exercise. After working out on my own for a week or two, I felt I needed to take it to the next level, and get a personal trainer. That's when I met Dave.
In the past I've always given up the gym after a few weeks in, and working out alone was boring and mundane. Training with Dave helped me address all the reasons for those previous failures-I started to see quick results because he knew how to push me.
I learned new ways to train which kept it interesting, and I was always confident I was doing the exercises in the right way. Working out for me had never been a joyful experience. With repetitive and boring workouts of my own, it has always been hard for me to stay focused.
Dave keeps it fun and interesting, and knows exactly how to keep me motivated every step of the way. Not only was I pushing myself while training, but I saw a huge change in keeping up with exercises outside of training. With his help I started to look forward to working out, enjoyed the exciting and new exercises, and was now able to make healthy food choices naturally.
With all of this positive reinforcement I no longer had any reason to lose motivation. Most importantly, Dave's easy going personality made each session unique and fun; and his complete dedication to each individual client and their goals makes him a reliable trainer. With Dave's encouragement boosting my own ambition, I was able to drop 30 lbs. and 4 pants sizes in just five months!
Jen
Lost 40 lbs so far
Just ran her first marathon
Signed up for NYC Marathon
I was always intimidated by male personal trainers until I met Dave. He is challenging, yet patient, and fun, yet stern. Best of all – he is somebody you can relate to! He is a great listener and I'm seeing myself transform because of his workouts. My favorite saying about working out with Dave is "ohhh it hurts so good!
Kristin
Lost 50 lbs
Has more energy and strength
Has kept the weight off
I have been very fortunate to have had Eric-Todd as a personal trainer. I worked with Eric-Todd for well over a year, and I can truly say that without him I never would have achieved my weight loss goals, and have kept the weight off.
Eric-Todd is so inspiring, and he truly cares about your goals, and doing everything he can to help you achieve them! I have become a stronger person, physically and mentally, all because I was pushed to places I never knew I could go.
Eric-Todd comes up with the craziest, toughest, but fun workouts I have ever done! In addition to the workouts he gives a lot of nutrition advice, and ways to change your mind when it comes to food. He has become my mentor, and my friend, and I am so thankful I had the opportunity to change my life with him!
Brittany
About The Owner Of Transform Personal Training
David Bostik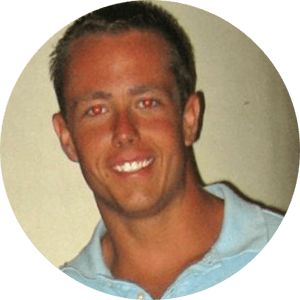 certifications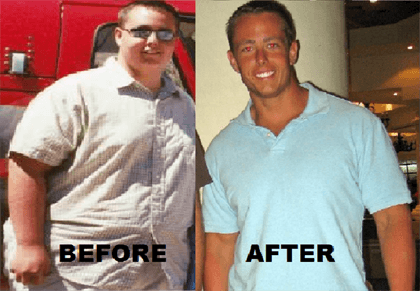 On March 18, 2003 I weighed in at a whopping 346 pounds and decided once and for all it was time to take control of my life. I made the first step by joining a local gym. After wandering around the gym aimlessly, unsure of what to do for the first three months, I hired a personal trainer. Two years later, I had lost 150 pounds but I had regained my confidence and self-esteem. I didn't set out to TRANSFORM my life, but that's what happened.
The knowledge and experience I acquired through my personal training experience led me to a career in fitness and the opening of my personal training studio in Lincoln Park, Chicago.
Over the years, I have worked with hundreds of different people in smaller private gyms and in large corporate gyms and now at TRANSFORM. I have met my clients at different and, in some cases, difficult times in their lives. Every individual is unique and comes to me with their unique personal story and needs. I am proud that I have been able to help my clients re-engage in their own personal lives and reconnect with their own physicality because I have never forgotten my own story. I understand the intimidation and self-consciousness that embarking on a journey like this can evoke.
I created TRANSFORM because I believe my clients deserve a more private and personal training experience, away from cell phones, monotonous and rote workout routines, and the loud, bad music of the large gyms. After a private consultation with each client, together we can establish realistic goals for body conditioning and nutritional awareness.
Then I personalize each and every workout session so that no two workouts are ever the same. I am very passionate about what I do. I know from personal experience what it takes to stay motivated and on target with personal fitness training goals. I know that the program I create for you will not only allow you to reach your goals, but also I can help you lead a happier, healthier life. Working together, we can.
Try out our personal training service in Chicago, IL for
free

on your first visit

regain your confidence and self-esteem